Viewing Your Current Report Card
1.On the navigation bar, click Report Card.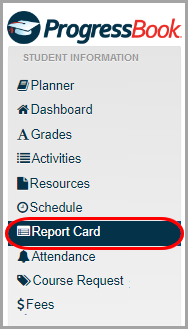 Your current report card grades display on screen.
Note: For help in interpreting the marks and comments on your report card, see "Understanding Your Report Card."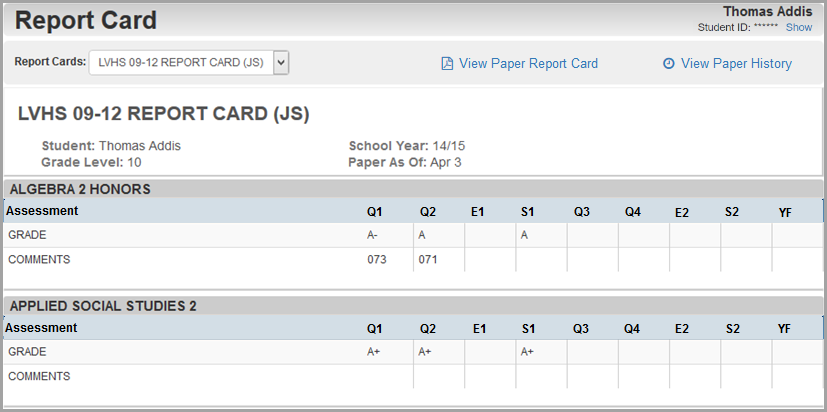 2.(Optional) If you have more than one report card (such as an interim), you can view a different report card by selecting it in the Report Cards drop-down list.
Note: Selecting a report card in the drop-down list changes the report card that displays on the Report Card screen. It has no effect on the PDF report cards you select to view using the View Paper Report Card and View Paper History options.