If you have forgotten your username and you have an email address tied to your ProgressBook account, you can request that the system email it to you.
Note: If you are required to log in using your Google account, you cannot request to retrieve a forgotten username. This procedure only functions for standard ProgressBook accounts.
1.On the Sign In screen, click Forgot your user name or Password?.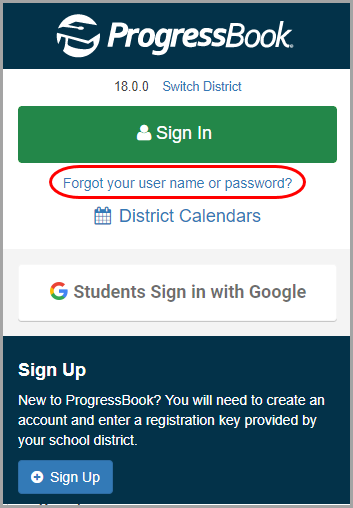 2.On the Account Recovery screen, select I forgot my user name.
3.In the Please enter email field, enter the email address associated with your ProgressBook account.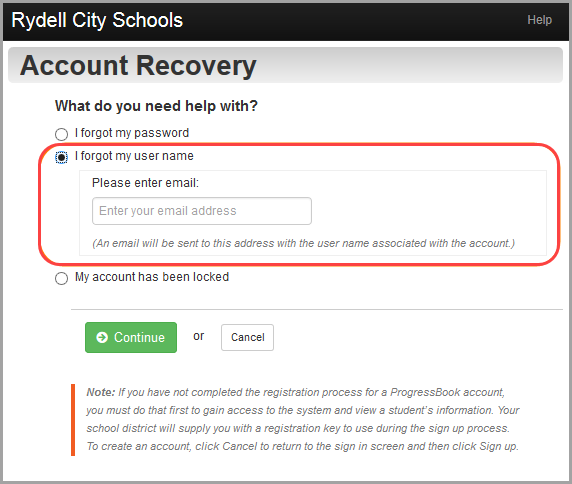 4.Click Continue.
A message displays indicating that an email containing your username has been sent to you.
5.Go to your email account to retrieve your forgotten username.
Note: Google and the Google logo are registered trademarks of Google Inc., used with permission.